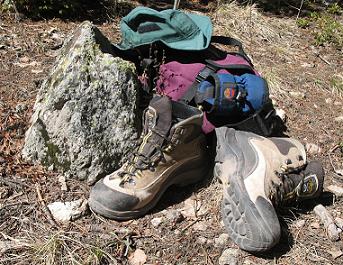 ---
Alan and Jonna's 2018 hikes
Here are some quick reviews and photos of some of our favorite hikes of 2018:

1) Joaquin Miller Park, City of Oakland Open Space, Oakland, CA, January 4, 2018 - We had a lovely walk in the Oakland Hills to kick off our 2018 hikes. Jamie drove us up the hill from his house for a walk through the forest. With views across the bay of downtown San Francisco, tall coastal redwoods, moss covered pines, dew covered ferns and more natural beauty than an area this close to a city the size of Oakland should contain. 3 miles with around 250 feet of elevation gain.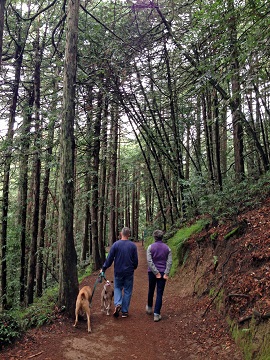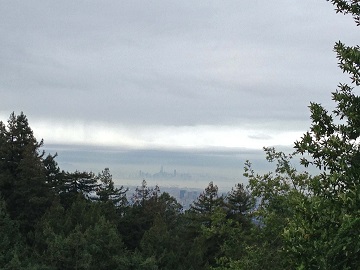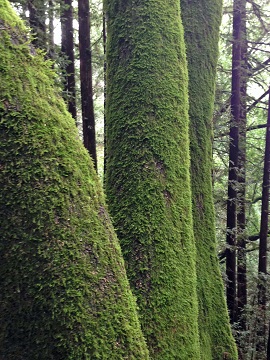 2) West Magnolia trail system, Nederland, CO, January 15, 2018 - Lyle and Alan got together for a holiday weekend hike despite both of us still dealing with the effects of week long head colds. We each required a big cup of caffiene to find the motivation to leave the warm coffee shop where we met and to head out into the 20 degree weather. We headed to the nearest trailhead and did a short loop in the West Magnolia trail system. It wasn't a long hike but it gave us a chance to enjoy the falling snow, see the dark snow clouds hanging over the valley and to get some fresh (and cold!) air into our enflamed sinuses. A 2 mile loop with 150 feet of elevation gain.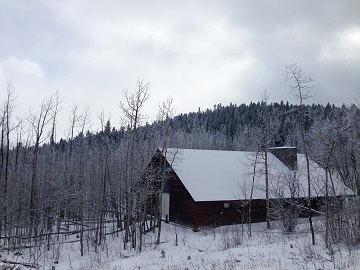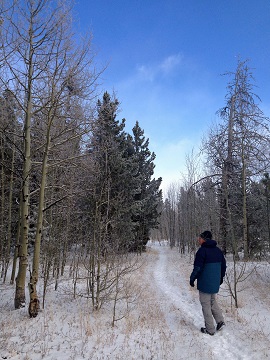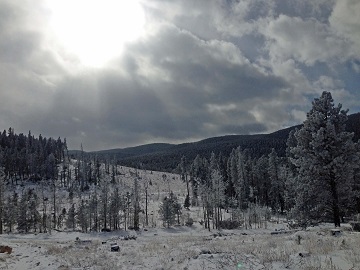 If you enjoyed these you may also enjoy checking out some photos from our 2017 hikes.

Return to Alan's Hiking Page

Return to Alan's Home Page
---
Alan Fleming