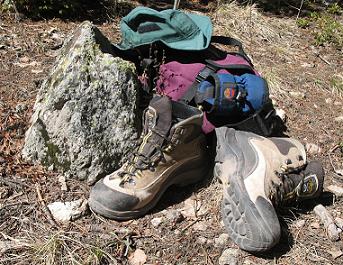 ---
Alan and Jonna's 2007 hikes
We haven't done a very good job of continuing with our hiking in 2007 after doing so much in '05 and '06. Nonetheless, we did get out for a few nice hikes.

Here are some quick reviews and photos of some of our favorite hikes from the summer of 2007:

1) Walker Ranch, CO - March 31, 2007 - While Jonna was out of town, Alan got together with his co-worker and did the Walker Ranch loop. It is a nice 5 to 6 mile loop with one of Alan's favorite spots: A cliff overlooking South Boulder creek.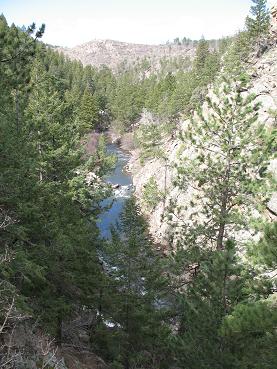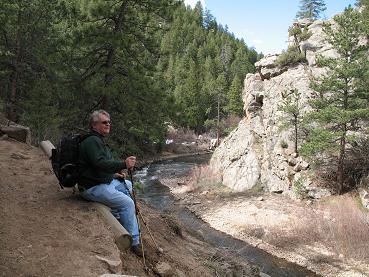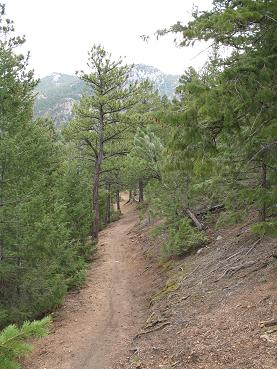 2) Blue Lake, CO - July 04, 2007 - Our nephew Larkin visited us for a week in the summer, so we took him on the Blue Lake hike. The six mile hike is always beautiful in the summer but Larkin seemed the most excited by all the snow. The three hour hike is made much more interesting when you are dodging snow balls the entire time!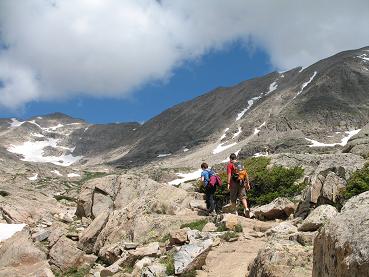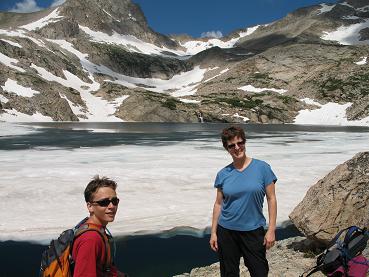 3) Arapahoe Pass, CO - July 14, 2007 - Alan and Lyle again ventured off for some hiking, this time braving the hoards of people at the Fourth of July trailhead. Arapahoe Pass is one of the most beautiful trails in Colorado, so it was a great hike even if it was very crowded. The total hike is around six miles but with about 2,000 ft of elevation. The views down the valley and across the divide are wonderful. Well worth the hike.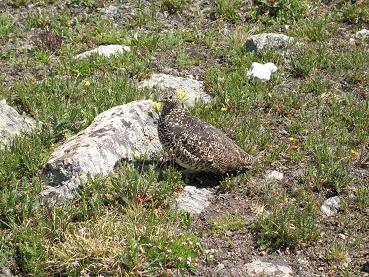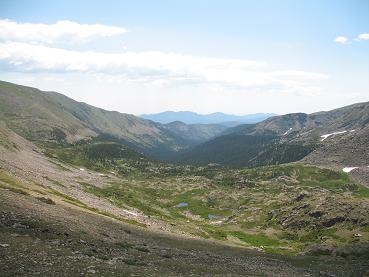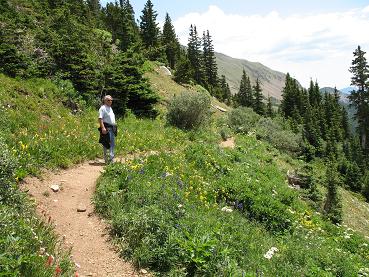 4) Caribou, CO - July 29, 2007 - Alan tagged along with Jonna and some of her friends for a morning of hiking around the old ghosttown site of Caribou. We wandered around on various trails all of which were surrounded by incredible wildflowers.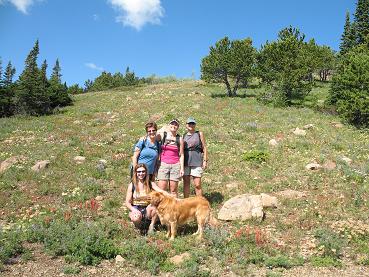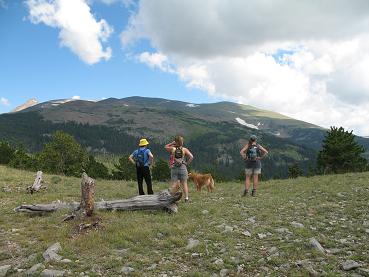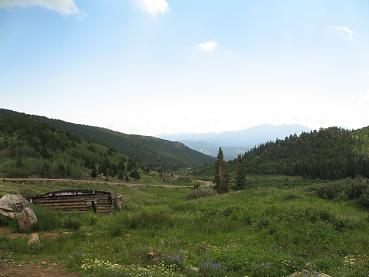 5) James Peak, CO - August 12, 2007 - Lyle and Alan headed out to James Peak to scramble around the valley. What started out as a quick morning hike turned into an all day epic when we decided to summit James Peak. It ended up being around 10 miles of hiking with about about 2,500 ft of elevation gain (starting at 11,500 dropping down to 10,900 in the valley and then climbing up to the summit at 13,294).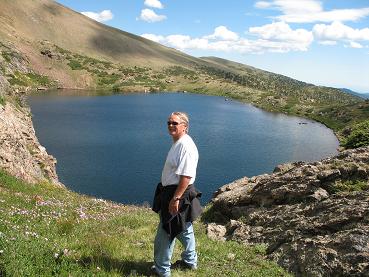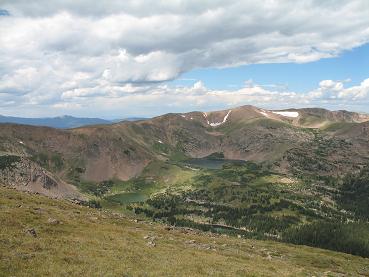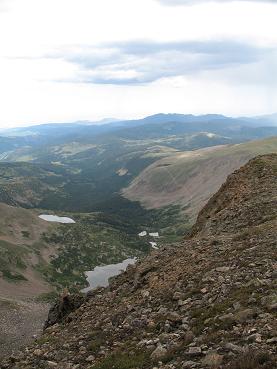 6) Forest Lakes, CO - August 19, 2007 - Jonna and Alan decided to get out for a little exercise on Sunday. We also decided to try something new, hiking up to Forest Lakes from the East Portal train tunnel, rather than our traditional hike up to Heart Lake. This is a nice trail. About six miles round trip with about 1,500 ft of elevation gain. Due to all the rain we've had lately, there were quite a few late season wild flowers out which made for a pretty landscape for this Sunday morning hike.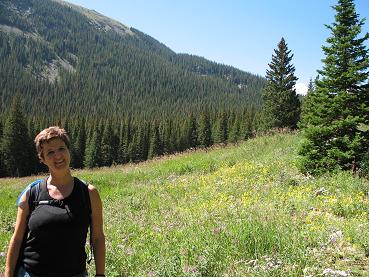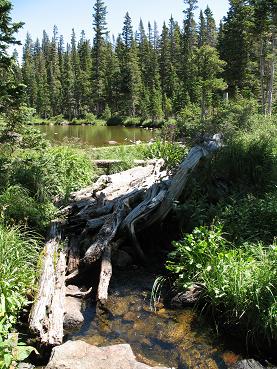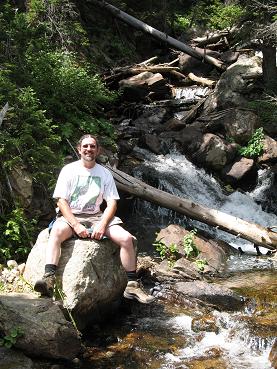 If you enjoyed these you may also enjoy checking out some photos from our 2006 hikes or our 2008 hikes.

Return to Alan's Hiking Page

Return to Alan's Home Page
---
Alan Fleming