---
Tom Barber's '05 Rubber Side Down Museum Ride Pictures
WARNING: Each of these thumbnails is a link to a full sized version of the photo. These photos are large and make take awhile to download at dial-up speeds. You have been warned...

0.) The brave souls, pre-ride.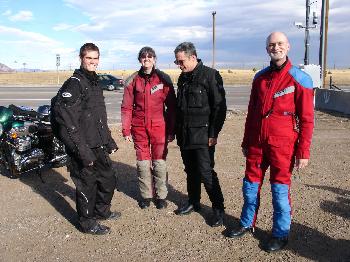 1.) Sloan's Triumph.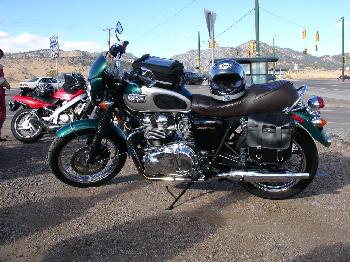 2.) Paul Smith's new R1150S.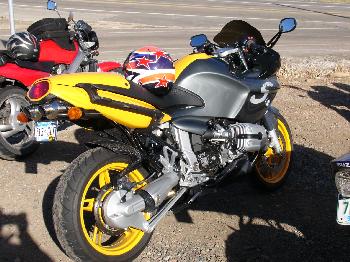 3.) Smith the younger's GSXR600 with the cool Corona Suzuki Replica paint job.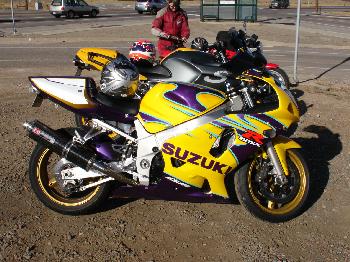 4.) Mr. "I Love Triumphs" himself.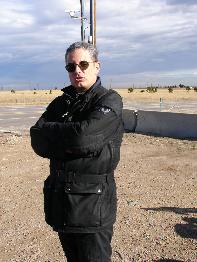 ---
Alan Fleming's '05 Rubber Side Down Museum Visit Pictures
0.) One of the coolest bikes in the collection was this 1914 Clyno with wicker side car. A few features got us talking including the carbide lights and fire extinguisher mounted inside the sidecar.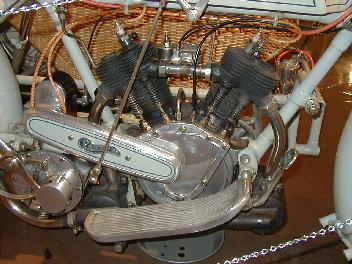 1.) I'm a sucker for an old english single and this 1922 BSA was no exception. It also had carbide lights but I particularly liked the right side tank shifter.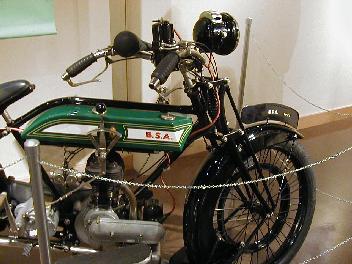 2.) The exhibit contained at least seven Harleys but my favorite was this classic 1942 WLA military bike.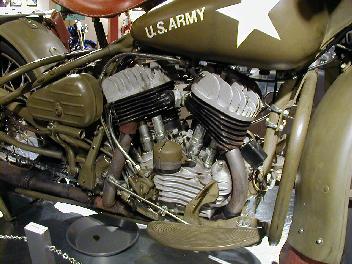 3.) Local racer Ricky Orlando's 2005 Kawasaki ZX6RR roadracer, and a few other drag and speedway bikes, represented the "racing" catagory of bikes.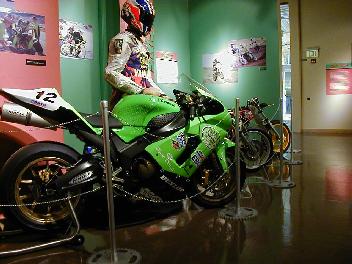 4.) Another unique bikes was the 1952 Sunbeam S8 with its inline twin, shaft drive and nifty little knobs on the oil reservoir.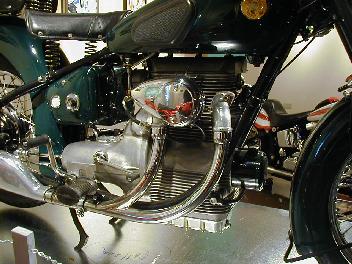 5.) My favorite Harley...an Italian made 1962 Aermacchi sold under the Harley Davidson Sprint C name. Add a few chrome bits, some leather fringe and a bed roll and its Sturgis time!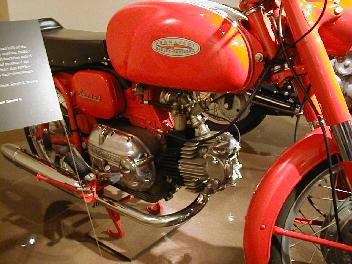 6.) DODer David Tharp's 1948 Indian Chief Roadmaster was also in the show and was prominently displayed as the centerpiece of the second room in the exhibit hall.
7.) The Indian chose to leave its mark in the museum supplied drip pan. To its credit, the single drop of oil under the Indian was nothing compared to the puddles beneath nearly all the Harleys...